The Logitech G502 HERO mouse is one of the best purchases for your computer.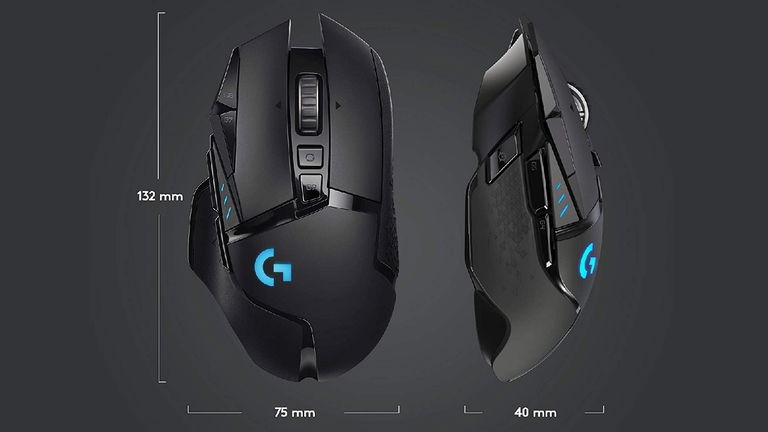 Play with keyboard and mouse on computer it is still the best option for some video games. It is not the same to aim with the sticks of a controller than with a mouse because the sensitivity and precision are not the same. With this in mind, many players look for the perfect gaming mouse and Logitech is the most recommended brand in those cases. On Amazon, your Logitech G502 HERO mouse is available for only 50.49 euros, being the best-selling model in said store. You now have an applied 46% discounta discount that is worth taking advantage of.
In this regard, we have a complete buying guide with the best cheap gaming mice. There you can not only find models of great quality, but there are the keys to choosing a good mouse to play video games. You have to take into account features such as configuration functions, DPI or CPI, ergonomic design, and other factors. This Logitech mouse that is on sale used to cost 92.99 euros, but now it has a juicy 46% discount and you save 42.5 euros.
Logitech G502 HERO Mouse
The Logitech G502 HERO mouse only costs 50.49 euros on Amazon
The model Logitech G502 HERO It is one of the most complete mice to play video games due to its level of customization. has up to 11 programmable buttons and a super fast wheel button with two modes that can be changed. So you can adapt the possibilities of the mouse to your way of playing on PC, even to the type of video game. In addition, it contains 5 weights of 3.6 grams that can be exchanged, adjusting the weight and sliding of it.
That's not all because it has a next generation optical sensor that offers up to 25600 DPI, guaranteeing good sensitivity. Regarding the exterior design, we are talking about a very comfortable mouse like the entire Logitech gaming line, which allows an optimal grip. This mouse has a dynamic RGB lighting which can be customized to your liking.
Logitech G502 HERO Mouse
In general it is a mouse with good value for moneyBut now it's even cheaper. The Logitech G502 HERO mouse It only costs 50.49 euros on Amazon with a discount of 46% that you can save. That is, it has a price difference that exceeds 40 euros.