The closure of Google Stadia marks the end of this game that will not reach other platforms
Outcasters is one of the victims of the termination of Google Stadia.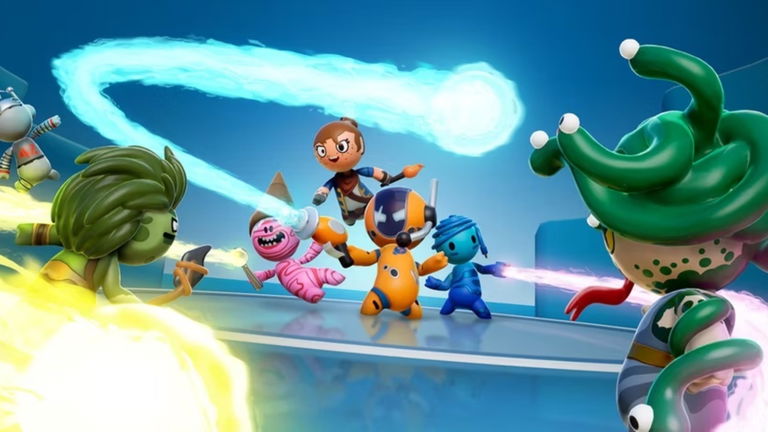 At the end of last September we had news that, despite the fact that it was expected that one day it would arriveended up catching quite a few people by surprise, since the closure of Google Stadia was announced, being that the console would come to an end without even completing five years, this being something that has been criticized due to the way in which that this news was given to Google Stadia employees, which has been described as unfortunate by many.
Now, it should be noted that this announcement brings with it not only the fact that various employees have to be reassigned within Google's offices, but also that will cause the game catalog to be lost except in those cases in which either there are versions for other platforms or the information is being passed to them. Nevertheless, there are cases of exclusive games that will be lost foreverthis being what is going to happen with Outcasters.
The video game Outcasters is the great victim of the closure of Google Stadia
Given the news that Google Stadia would close its services next January, we must add the fact that it has been known through its own development team, Splash Damage, that the multiplayer title Outcasters will shut down its servers along with Google Stadiathis being a title that has become the great victim of the cessation of this platform, since It is one of the video games that put the most faith in the console.
Be that as it may, and to enter into context, it must be said that Outcasters was originally released on December 3, 2020 in Google Stadia, being a title within the genre of multiplayer arenas with games of up to eight people and that was under a free model, being that the main characteristic is that It was an exclusive Google Stadia title. In fact, the relationship with this console was such that the CEO of Splash Damage, Richard Jolly, mentioned that game designs and features would take full advantage the capabilities of Stadia.
Despite this, we can see that this has ultimately been in vain, since recently the official Oucasters Twitter account has announced that Splash Damage will not bring the title to other platformsso once Stadia completely ceases its service, Oucasters will disappear and will no longer be available. Likewise, the justification given in this same statement states that the title was made specifically for Stadia, so modifying it to adapt it to other platforms would be too complete. You can see the statement below:
An update on Outcasters: pic.twitter.com/VdkZUcUv1z

— Outcasters (@playoutcasters) October 12, 2022
Google Stadia will close all its services next January
It should be noted that, despite the closure, the development team has not missed the opportunity to thank all the players of Outcasters for everything at the same time that they affirm that cloud gaming gives access to more games with greater ease, so they will continue to encourage games to be made with this same technology.
Likewise, it must be stated that, despite the closure of Outcasters, this does not mean that the development team is going to enter into a crisis, since before and after this title it has been possible to see that Splash Damage has developed several renowned titles, being so, in fact, they have worked on titles like Gears of War, being their best known creation Gears Tactis. Therefore, it is to be hoped that they will not lack work in the future.
Otherwise, it should be noted that the cessation of Google Stadia will come on January 18, 2023being so that given the lack of a date around the closing of Outcasters, it is to be expected that it will be on this same day when we see how the title of Splash Damage is gone forever, although it is not ruled out that, in the event that keeping the servers is more expensive, the study chooses to close it before.
On the other hand, it should be noted that the closure of Google Stadia goes beyond taking titles like Outcasters ahead, since others like Gylt and Esports Extras Junk Raiders they will also disappear as if they never existed next January. In fact, when talking about serious cases, there were rumors that Death Straning 2 was going to be exclusive to Google Stadia, this being something that, seen, is no longer going to happen. Having said all of the above, it is only worth remembering that, if you want to try it, Outcasters is available on Google Stadia temporarily.