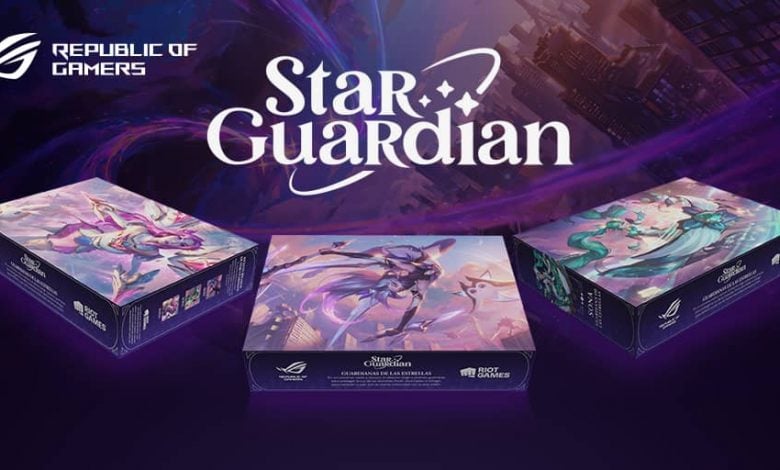 have a laptop it is necessary for many people. There are people who travel and need to continue working outside the office or their own home. We can even think of having this type of computer to play when we are away from home. But you have to know how to choose well, since in the market we find many products that may not fit our needs.
One of the most famous brands worldwide is ASUS. The Taiwan brand always offers quality products in search of pleasing its users. Since Versus Gamers they always offer us ASUS products at an unbeatable price. Today we are going to talk about some very special laptops that come after a collaboration that not many could imagine.
ASUS and LoL come together to bring the Star Guardian to our homes
Since ASUS ROG (Republic of Gamers) have confirmed a collaboration with League of Legends. With her they want to celebrate in style the great event of the summer: Star Guardians. This is how the imminent launch of the laptop arrives gaming ROG Strix G15. We are facing one of the most powerful laptops on the market and it will not fail at any time when it comes to running the most recent titles on the market.
Those users who get hold of them will receive a fully customized package based on these Riot Games MOBA champions. Akali will come with the model Gray Eclipse, Kai'Sa will have the Electro Punk Y sound will go to Volt Green. In this way we will always have the guardians of the stars with us and we will take this universe wherever we want.
The 2022 edition of the ROG Strix G15 arrives with some unique components, such as a NVIDIA GeForce RTX 3060 and of course the AMD Ryzen 7 6800H Mobile. With this we will not have any problem when playing any title that is available today.
Those who want to get hold of this specific model will have to wait until August 8, when it will arrive in the official ASUS store located in Barcelona. However, if you can't come for any reason, you will have the opportunity to buy the Akali model in the ASUS e-store.
More in our section Hardware.