For the price it has, it is a highly recommended purchase, whenever you need a low-end graphics card.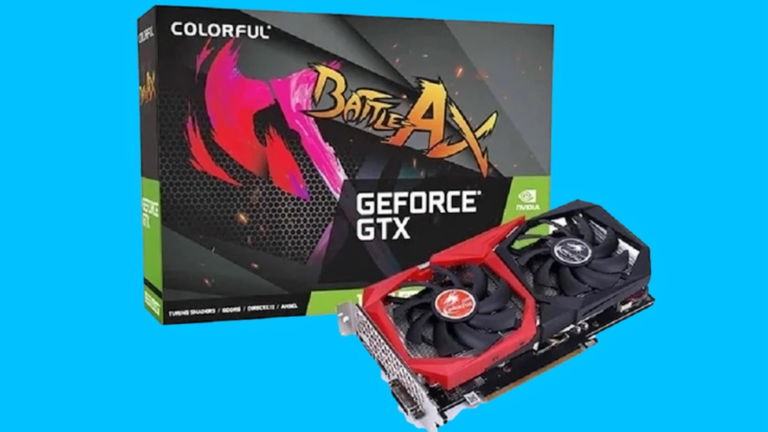 The price of graphics cards continues to drop and for some time we can find very interesting offers. If you are not very demanding and you need a new graphics card right now, but you do not want to spend a lot of money, then you have to take a look at this offer. You can get the Colorful GTX 1650 at a knockdown price on AliExpress.
When buying from AliExpress, they do not always send the packages from China. Without going any further, you buy this graphics card in AliExpress PLAZA (USA), so shipping is free (comes from Madrid) and it arrives very quickly. Also, you have 15 days to return the product if you are not satisfied.
Colorful GTX 1650 4GB GDDR6
Take the Colorful GTX 1650 graphics card for just over 100 euros on AliExpress
this graphics card can move triple-A titles that came out a few years ago to 1080p. In the most recent ones, you have to lower the graphic quality so that the frame rate per second does not plummet, but in many cases you will not have any problem when playing. Now, if you play Fortnite, Valorant, Call of Duty: Warzone and the like, you will be able to do it in high quality.
The Colorful GTX 1650 is a fairly small graphics card, only measuring 232 x 127 x 39 millimeters. On the other hand, since it consumes very little, it is not necessary to have a high-wattage power supply. It is worth mentioning that it has 4GB of GDDR6 memory and the interface type is PCIe 3.0. At the connectivity level, it has x1 HDMI, x1 DisplayPort and x1 DVI-D.
Colorful GTX 1650 4GB GDDR6
The value for money of this graphics card is second to none. Although it is usually priced at €188.03, at the time of writing it is available for €118.46 on AliExpress (37% discount). Nevertheless, If you use the code TRE10 before proceeding to place the order, it stays at 108.46 euros. What a bargain!