He is one of the most beloved characters in the series.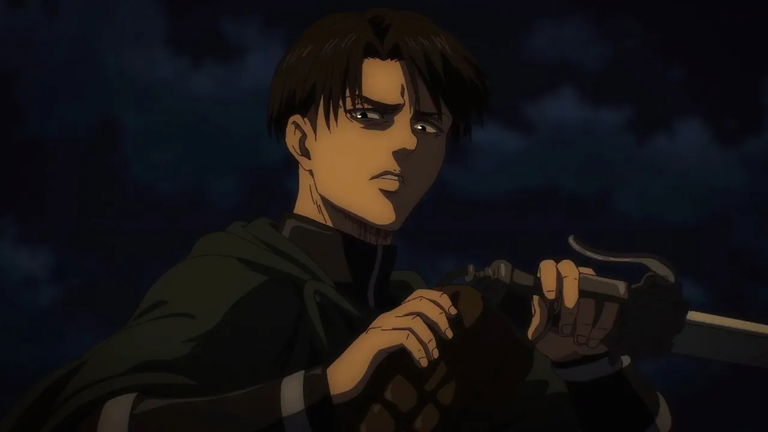 The entry of the new year also implies that Attack on Titan is getting closer to ending As far as its anime is concerned, since the iconic and media franchise starring Eren Jaeger years ago began what is known as his final seasonwhich, except for surprise, has been divided into three parts in which the exploration body will have the duty to stop the Rumble, thus saving Humanity.
Now, regarding this grand finale, it must be said that, despite the fact that We already know the outcome through the mangathe author himself has stated that there will be changes in the ending of the Attack on Titan anime, so this may be a response to the criticism Hajime Isayama received for how controversial it was.
Levi Ackerman would be the protagonist of a hypothetical spin-off of Attack on Titan
By the way, it must be said that Isayama has not limited himself to giving this statementbut has given more details and data on a spin-off you would like to continue withbeing so that in an interview with Crunchyroll he stated that Have ideas for a Levi Ackerman storythe one who is known as the strongest soldier in Paradis.
Of course, far from this being a forward on a spin-off, it should be noted that Isayama has said that this is an idea that he has in mind, but that I doubt that I can put it on paper, since writing another story in a manga is quite a difficult task for him, so we will have to wait with arms crossed to get to see something of this character in the future. However, it is quite likely that be for nothing.
In any case, remember that Attack on Titan will soon premiere the third part of its final seasonbeing so that this will star Levi, Mikasa, Armin, Jean, Connie, Reiner, among many others who will try to stop Eren from the madness that seems to have seized him at the idea of end life on the planet beyond Paradis.