One of the measures to save space would be to lower the resolution of the anime sequences.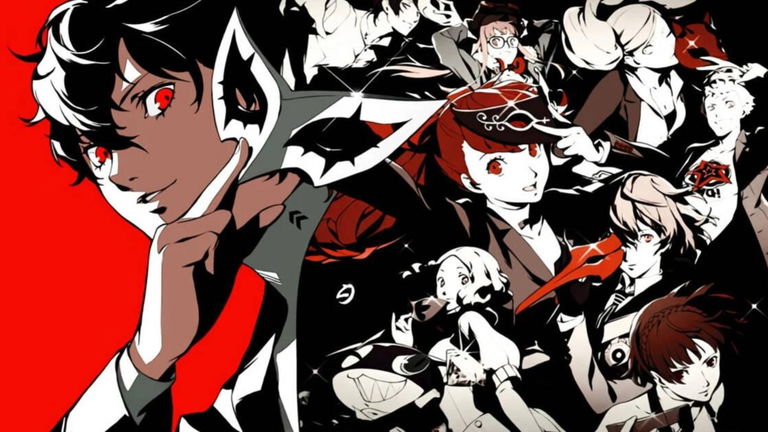 After many years of waiting for its release outside of PlayStation consoles, Persona 5 Royal will arrive at the end of the year on Nintendo Switch and will be followed by both Persona 4 Golden and Persona 3 Portable later on. Unlike its Xbox Series X | S version that will also arrive next month, so far we have not seen what the Atlus game looks like on the Nintendo hybrid, but we do know that its size will be three times smaller than the PS4 version.
It should be remembered that Persona 5 Royal was originally released in 2019 on PS4 as an improved version of Persona 5, released in 2016, which had a new technical section and new content. It is to be expected that, at least in the technical section, this version of Nintendo Switch will suffer a significant cut due to the hardware limitations of the console, but it remains to be seen where Atlus has been able to cut so much space.
The Persona saga finally debuts on Nintendo Switch
Specifically, thanks to the Persona 5 Royal card in the Japanese Nintendo eShop, we have been able to discover that the SEGA and Atlus game will occupy only 12.5 GB of space on Nintendo Switchwhich is a third of the size of the original game on PS3.
Although there is still no official confirmation about the performance of Persona 5 Royal on Nintendo Switch, this leaker claims that "Anime scenes on PS4 take up a third of the game in terms of file size (12.6 GB). These are reduced to 720p (on Nintendo Switch) and they definitely save space"
Another of the tricks to save space would be the language packs. "I also hope that the audio in japanese be an optional download, otherwise the game probably wouldn't fit on a 16Gb cart.
The anime cutscenes on PS4 take 1/3 of the game in terms of file size (12.6GB). These getting downscaled to 720p definitely saves space.

Also expect JP audio to be an optional download, otherwise the game probably wouldn't fit on a 16gb cart

— Face | Persona 5 Royal giveaway in pinned (@ScrambledFaz) September 8, 2022
They discover a deleted scene from Persona 5 that you can't miss
Persona 5 Royale will go on sale on Nintendo Switch and Xbox Series X|S (out on Xbox Game Pass) next October 21, thus ending the exclusivity of this beloved installment on PlayStation consoles. Persona 3 and 4 will arrive at a time yet to be confirmed.