the end of Boruto would be very close and this is the reason
The end of Boruto is closer than you think.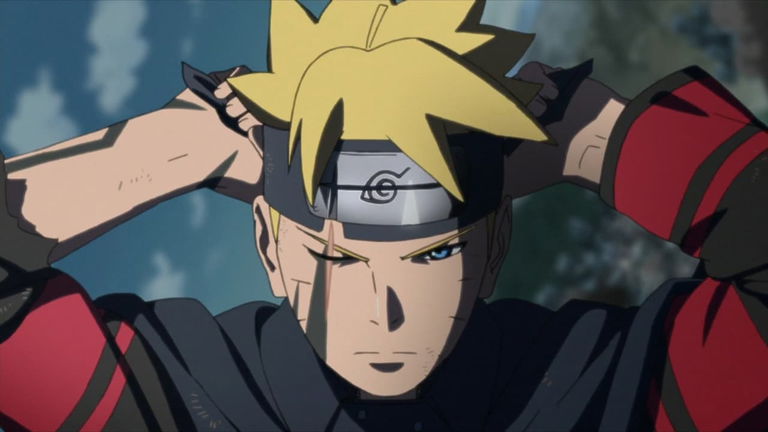 The Naruto franchise has been very busy in the last chapters of Boruto and Sasuke Retsuden, as these have brought impressive revelations, which have been very relevant to the development of both.
The current events in Boruto have been quite revealingsince the strangest power of Sarada, the daughter of Sasuke, has been revealed.
Likewise, the development that the manga of Boruto has shown that the end of the series could be closer than is believed and this is the reason. Next, we tell you the details.
This post Contains spoilers from Boruto manga chapter #77.
For this reason the end of Boruto could be very close
The Recent events in Boruto have put a rather unexpected twist on the series.since it has been seen that the events in it are about to escalate to unimaginable levels due to the harsh decision that Kawaki has made.
Undoubtedly, this is an unexpected change, since the plot had focused on explaining the exaggerated level of powers of Eida and Daemon after their arrival in Konoha as part of a agreement to stop Code's plans.
However, things seem have gotten out of control and become somewhat chaotic because of Kawaki's plan, which could end in disaster.
The Boruto manga chapter #77It has been very shocking, since it has been observed that Kawaki has noticed the presence of Momoshiki in Boruto's consciousness while they were guarding Eida, which has caused him enormous annoyance, since it is known that Kawaki feels a deep hatred for the Otsutsuki that has led him to make a tough decision due to the great threat posed by these beings.
For this reason, Kawaki has made the decision to kill all the Otsutsuki, including Boruto, since inside it houses Momoshiki. Also, in view of Naruto's clear opposition regarding the choice of this shinobi, Kawaki decides to trap him and Hinata in another dimension so that they do not interfere with his plans.
On the one hand, it has also been shown that Code could be preparing to attack Konohasince it has divided the power of Jubi into more than a thousand soldiers to launch an attack on this town.
This rushed development in the plot indicates that the series is nearing its endWell, as seen in the initial chapter of it, everything begins with a battle between Kawaki and Boruto in a devastated Konoha that seems to have been hit by all his power after his controversial decision, which is somewhat contradictory because This is finds destroying everything Naruto has lovedas it has been seen that Kawaki has great respect and admiration for the seventh hokage.
Added to this, Code's attack on the leaf village could put an end to Kara's existence once and for allsince it is supposed that this organization has always been the main villain of the series, which shows that a possible extinction of this group, plus Kawaki's betrayal, augurs that the end of this work is closer than what is believed.
It should be noted that the Boruto's plot has always been highly controversial due to the events that have been addressed in itTherefore, many fans of this franchise are not entirely satisfied with the development that this work has been having, since they leave much to be desired, since it presents many inconsistencies that tend to throw overboard what was seen in Naruto.
On the other hand, if the two most relevant plot lines of the work were completely finished, there would be nothing else of great importance to address in it; Unless they plan give the plot a reset or create a new one as has been rumored for a while now, which would make sense given the sudden turn history has taken.
It remains to wait for this story to continue developing to see What outcome will this controversial series have? which has been making a big impact.