Two remakes united by a curious detail.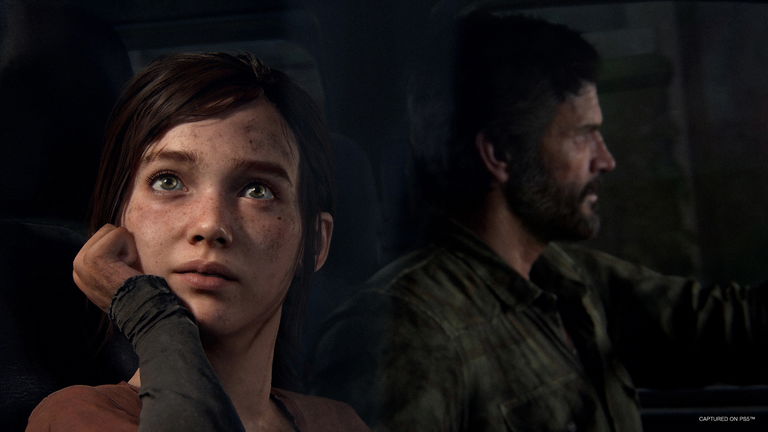 The Last of Us Part 1, despite the controversy it has brought about due to its price and its graphic change, it must be said that it is being a real success among PS5 players, even though the title starring Ellie and Joel, whose exact age has already been known, is dazzling millions around the world. Although, everything is said, it must be said that the source material long ago.
Having said all this, despite the fact that the main changes have been graphical, having users who have shown us what The Last of Us Part 1 would look like in Unreal Engine 5, changes have been seen in some elements of the map, being so has even been discovered an office identical to that of The Office. And it seems that another of the elements that have been modified in this version of the game affect Final Fantasy 7.
A poster in the University chapter makes a clear reference to the protagonists of Final Fantasy VII
Under this premise, it must be said that the Twitter user known as hugo_artist has detected a easter egg involving Cloud and Tiffa just as we saw them in Final Fantasy VII Remake, a title that is also available on PS5, even being a console exclusive on this platform.
Be that as it may, this user has noticed that in the University chapterif we go to room 200, we can find a couple of posters hanging on the wall. The striking thing about this is that neither of these two were in the original version of the title. In any case, you can see that in one of these clearly Cloud and Tiffa from Final Fantasy VIIbeing so that these would be sitting together watching the starry sky:
omg
Look who got a cameo in the new Last of us 1 Remake
THE BANNER EVENT SAYS STARGAZER
what a cute easter egg, I love it! 🥹🫶💖#cloti #FF7R #TheLastofUsPart pic.twitter.com/joT4X7Ku18

— Hugo (Comms are open) (@hugo_artist) September 19, 2022
Likewise, the Japanese characters would be Stargazer, this being the name of the hotel in which Cloud and Tifa stay during the events of Final Fantasy VII Remake, being so it is quite clear that it is about a clear reference to the remake.