News
The LEC champion who has only died once in Week 1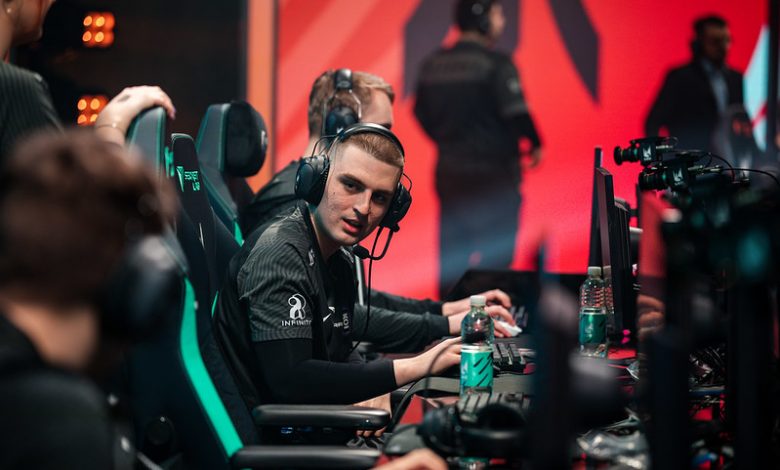 This weekend started the League of Legends EMEA Championship (LEC). We have already seen that some teams have not managed to carburete and could be left out after this first lap. On the other hand, there are organizations that seem invincible, such as G2 Esports Y Team Vitality. You also have to have a koi that, despite losing to Fnatic, aim to be a tough nut to crack. Although many players have put in spectacular performances throughout the weekend, there is one in particular that has broken all possible predictions. It's about Markos Stamkopoulos."comp«.
And it is that despite the defeat, we can see that he only died once in total among the three games played. Something that no one can boast of, since both Steven Liv «Hans sama» as Juš Marušič «crownie» They fell twice. Thus, we can see that this player wants to continue showing that he deserves to be among the best and, why not, look for the MVP of the Regular Season.
Comp, the player who is bursting the LEC
Against all odds, Comp's death did not come in the match against Fnatic. It was in his confrontation against EXCEL Esports when the Greek shooter fell in combat. But this isn't the only great Comp stat. As we can see on the portal Oracle's Elixiralso carries the best KDA in the entire league with a 26. This is something that not everyone can count on or have in their personal locker.
Comp wants to continue showing that it is the best AD Carry of all the West and demonstrate that that MVP he received after defeating G2 Esports 3-0 in the final of the Summer Split 2022 it was not a fluke. He still has a long way to go and will have to prevent his team from losing more times if he doesn't want to get into trouble at the end of the season.
More news available in our section League of Legends.