News
The new MTG set arrives; Phyrexia: All Will Be One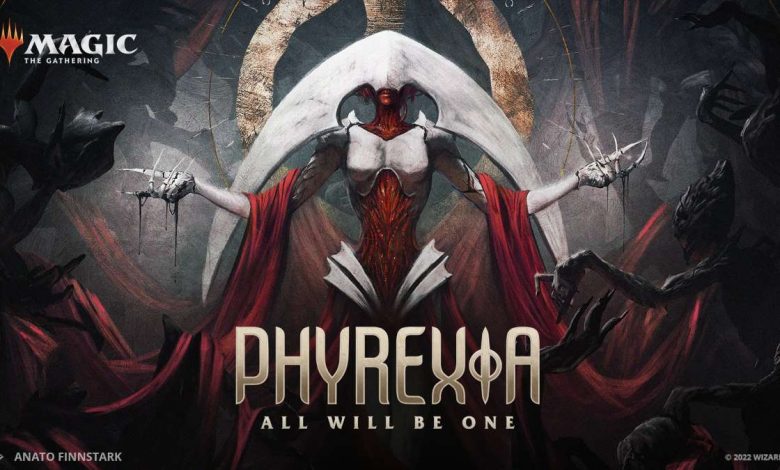 Magic: The Gathering comes with a new set -the first of the year- for the rotation. After "The Brothers War«, «Dominaria United" either "Streets of New Capenna«The turn of the first set of this year 2023 arrives. One enters directly into the competitive rotation and that we will have with us in Standard for two years. We tell you everything that will come to MTG from next February 10 with Phyrexia: All Will Be One.
The new MTG set, loaded with stories
The lore of Magic: The Gathering is something that spans a long time, and it has not been an easy thing to follow over time. However, this new "chapter" with this arrival in New Phyrexia. The planeswalkers defeated in battle to protect and stop the Phyrexians on DominariaThey meet again to put an end to all this. At stake, the plans of the different multiverses from Magic: The Gathering. A prelude to what will come in the next set; March of the Machine.
A set that has arrived with a novelty in its "creation". with the figure of Junji Ito as one of the illustrators of this expansion regarding special cards. The master of horror manga, author of works such as Uzumaki or Tomiehas collaborated with Wizards of the Coast to bring us new collectibles for all those who, in addition to following MTG to have fun and compete, look for it to continue adding these "treasures".
A new expansion in which, in terms of playability, we will have different novelties, as always, that we will tell you about as the release date approaches. News that will bring, how can it be otherwise, letters with alternative art. And if we're talking about New Phyrexia, it's time to have special cards in Phyrexian language. We leave you so that you can assimilate all this information before going into the matter in the coming weeks.