Although the Razer Kishi V2 is already on sale, the first model is still worth it.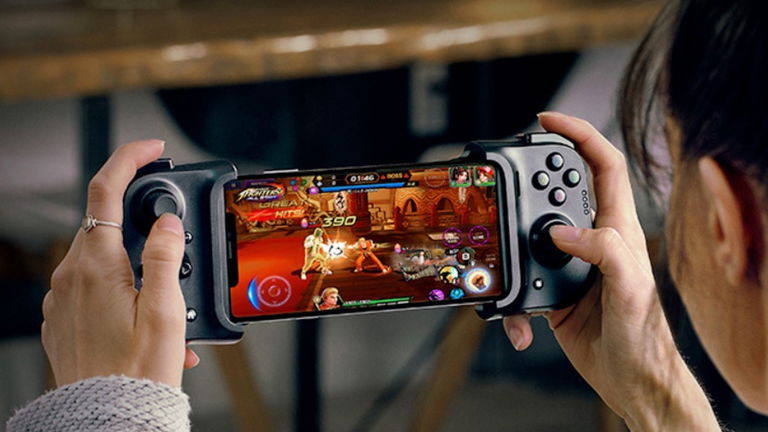 The Razer Kishi is Amazon's best-selling Android mobile controller, and now it's at a discount. It is one of the most interesting options if you want turn your mobile into a portable console. Also, it connects via USB Type C and not via Bluetooth, so the latency is very low. Also, it is worth mentioning that it has more than 6,000 reviews and a score of 4.2 stars out of 5.
this command does not require installing any app or configure anything to make it work. You just have to connect it to the mobile. Now, not all games are compatible. In some cases you have to map the buttons. For the latter you have to install Octopus – Gamepad, Keymapper. This app allows map controls to the touch screenIt's free and easy to use.
Razer Kishi for Android
Get the Razer Kishi Controller 30% cheaper on Amazon
If you are interested in the Razer Kishi you can buy it for 62.75 euros on Amazon (you save 27.24 euros). Other times it has been cheaper, but it is still a very attractive price. Now, although at the time of writing these lines it is discounted by 30%, this can change throughout the day. If you own an iPhone, there is a GameSir controller that is quite good, the GameSir X2 Lightning. It is on sale and costs 69.99 euros (4% discount).
The Razer controller is ideal for playing games in the cloud, either via GeForce Now or Xbox Cloud Gaming. The gaming experience is more than satisfactory. It's amazing to be able to play triple-A games anywhere, as long as you have an Internet connection and the coverage is good.
Razer Kishi for Android
If you usually play a lot and you're worried about running out of battery, you just have to connect the mobile charger to the Razer Kishi to keep playing while charging. It has a USB Type-C port at the bottom right. On the other hand, it is worth mentioning that this controller does not have vibration.