These are the best Electric-type Pokemon
These are the Electric-type Pokemon that make battles vibrate.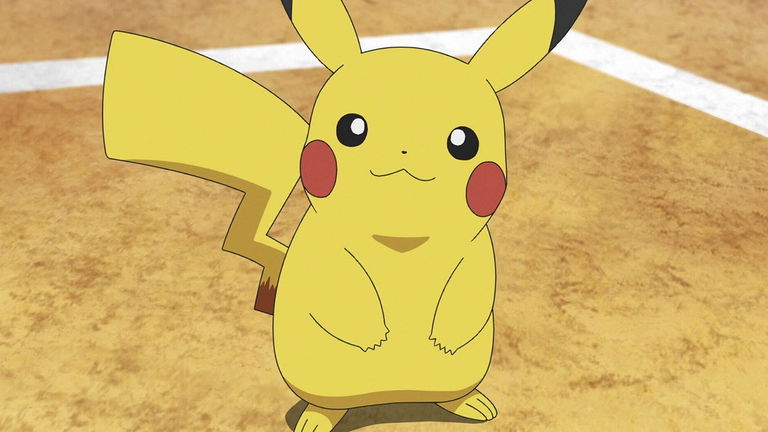 The Pokemon are creatures that are not placed in a completely arbitrary way, but at this point in life many of you already know that they are found categorized through elemental typesbeing so that there are many who even not only have one type, but also have two different ones, thus giving rise to all kinds of combinations.
Now, of the total of 18 types that exist today, it is not something too debatable to say that the electric type may be the most famous of allsince, after all, many people may not know more than two different Pokemon names, but it seems pretty obvious that almost everyone knows Pikachu, this being a Pokemon that falls into this category. And this is exactly what this article will deal with, since here we will collect the best electric type pokemon of the entire franchise.
Discover the best Electric-type Pokemon
It should be noted that this article is part of a series in which we want to show you what are the best pokemon of each typebeing so that we have already been able to see the best Bug-type Pokemon together with the Dragon-type ones, having here a small wink that the most veteran may catch on the fly.
In any case, it must be said that, as happened in these tops, there are discardsthereby giving rise to, for the time being, Legendary, Rare, and Ultra Entity Pokemon do not enter in it, being so, if it were the top, I can already tell you that it would be made up of Thundurus, Zapdos, Raikou, Miraidon, Tapu Koko and Regieleki. However, that does not detract from the merits of the following Pokemon, which have earned the honor of Be the best Electric type.
Togedemaru
We could not ignore that with the top of the best clones of Pikachu, more than one should be in this top, being so Togedemaru enters in fifth placehaving a type combination that although it is weak by Ground with a lot of damage, the truth is that has good means to stop thissince he can perfectly carry the Helium Balloon or even the Robustness ability, with which he can withstand blows that would weaken him.
However, Togedemaru goes much further, since his Steel Tip Ability, his high Defense and a Jagged Helmet can make him the rival weakens more by using physical movements than the hedgehog itself. And all this without forgetting how good a teammate it is, since with Static Cheek it can paralyze the opposing Pokemon, being able to make it go back either with Iron Head or with Electrospun, which comes hand in hand with the fact that it will always have something to attack with, since other than the Ground-type, nothing resists it.
pawmot
Of course, it was clear that if Togedemaru, who was number 2 in the top of Pikachu clones, was in this, obviously Pawmot had to be heregiving rise to its high Attack combined with insane Speed ​​making it one of the most effective Pokemon to use Static Cheeks or Thunder Wave with which paralyze the rival ipso facto. However, it goes much further, as Pawmot is an exceptional fighter.
However, its greatest asset is not only in its physical or status movements, but this Pokemon is practically unique, since, if it weren't for Rabsca, Pawmot would be alone when it comes to learning Life Prayer refers to, this being a movement with a single PP (Power Point), with which it is capable of reviving an ally in an official combat. In other words, using this move is equivalent to using a Revive, so if you have a Pokemon that shouldn't be beaten under any circumstances for the synergies to work, Pawmot is able to bring him back into combat.
Raichu
We can see that although Pikachu clones may be more or less successfulthere is nothing like the original, thus achieving that although the Pokemon mascot does not enter the top (we cannot forget that, despite the Luminous Ball, it was intended as the first stage of a chain of three), it does its evolution, thereby giving rise to Raichu has been a very effective Pokemon in combat, although perhaps not in the way many imagine.
And this is because Raichu is very fast, this being something that was not treated very well in the anime during the first season, giving rise to it being able to attack before most of the Pokemon. To this we must add the fact that attacks such as Iron Tail, Lightning, Volticoambio, Grass Lasso, Onda Certera, Surf, among many others, give it great coverage in the face of the opponent.
And despite this, we see its greatest asset with his Lightning Rod Abilitywhich allows it to deflect all Electric attacks used by any Pokemon towards it, thus allowing Pokemon like Pelipper and Gyarados to enter the field quite safely and with the advantage of increase Raichu's Special Attack. In fact, even Tapu Koko with Spark can help Raichu to power up. If we add to this that it learns Surprise, turn it off and let's go.
Magnezone
Focusing now on a third phase of an evolutionary line, it is time to talk about Magnezone, a Pokemon that has been characterized by change your evolutionary method over the generations. However, this only diverts attention from the true focus, since Magnezone is an amazing Pokemon.
To begin with, it must be said that, despite its 4x weakness to the Ground type, as with Togedemaru, the Helium Balloon and Robustness can save you from more than one troublealthough of his two Skills the one that is really threatening is Magnetwhich will prevent a Steel-type Pokemon from being traded, thus blocking a basic combat mechanic.
To this we must add that, despite its low Speed, it has a monumental Special Attack, giving rise to Lightning, Flash Focus, Voltichange and other offensive moves that can wipe out entire teams. And if, on the contrary, a defensive variant is preferred, Body Plank and Light Screen can make it resist everything and attack efficiently.
Rotom
And we come to the jewel in the crown and the true master of the Electric-type Pokemon, being that Rotom is the best pokemon of this type, which is ironic, since while no legendaries are allowed here, many once thought that this Pokemon was. Therefore, it should be noted that Base Rotom is an Electric/Ghost Pokemon able to learn Thunder Wave and Wisp Fire, so it can cause any status problem.
However, its potential does not stand out in its base form, but rather in their alternate forms, being so that since the fifth generation this Pokemon not only changes its characteristic attack, but also its type. This took away some of the viability of the Fridge, Lawnmower and Fan form, while the Oven had some niche, but the Washing Machine form managed to rise as one of the best Pokemon.
In fact, Rotom, along with his high stats, could hardly do any damage at all, since his Levitation ability meant that only Grass-types could stop him, in which case he had Voltchange to escape. Undoubtedly best electric type pokemon whose only weak point is not being able to take advantage of the Electric Field because it does not touch the ground.