These are the best Fighting-type Pokemon
Do not miss the Pokemon that have marked a before and after in the competitive Fighting type.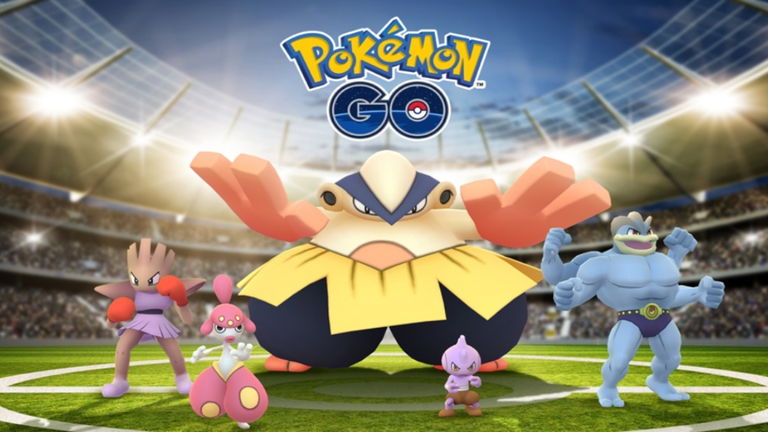 Despite the fact that it is not one of the most representative types, as is the case with the electric type, the truth is that over time we have been able to see how the Fighting type has risen as one of the best pokemonnot being a few cases of Pokemon that end up having movements such as Close Range, Aural Sphere, Corpulence, among many others that belong to the Fighting type.
In fact, regarding this type, it must be said that started very badly due to the rise of the Psychic type during the first generation, but over time they managed to rise little by little to the point that in the fifth generation they were the best type next to the Dragon. Ultimately, the addition of the Fairy-type in Generation 6 was not only done to slow down Pokemon like Hydreigon, but it was also done to give Fighting-types a new weakness.
Discover the best Fighting-type Pokemon
Given this, it must be said that, knowing the enormous potential that these Pokemon have, it is obvious to think that the best Fighting-type Pokemon will be in the elite to the point of not being the best of its type, but also generally will be. And as you can imagine, this is so, this being something that you will be able to discover below with the following top 5.
However, as usual, it should be noted that Neither Legendary Pokemon nor Ultra Entities nor Singulars will be includedwhich has caused Terrakion, Pheromosa and Urshifu to be left out of the top, which could even have formed their own top 3. Likewise, other Pokemon such as Infernape, Heracross, Sneasler, Hawlucha, Mienshao, among others, the case of Hisui's Sneasel evolution being special, since the fact that he has not participated in competitive battles does not reveal his potential despite promising a lot. With that said, let's get right into the Top 5 of the best Fighting-type Pokemon.
machamp
We could not start this top without mentioning Machamp, this being the one that can be one of the most emblematic and iconic Pokemon of this Fighting type, especially knowing that in its day it was the strongest of its kindthis being something that is manifested in the fact that the trainer specialized in this type during the first two generations, Bruno, he had it as his flagship pokemon during the adventure.
However, while his high Attack hasn't made up for his low Speed ​​over time, there are a number of reasons to see that Machamp is an exceptional Pokemonstarting with his Skill, Guts, which combined with a Flameball gives him Burns, which increases his Attack and prevents him from other more damaging status changes. And as if this were not enough, there is the alternative of giving him Dynamic Punch with Defenseless so that he always hits.
conkeldurr
If we started talking about Machamp, obviously we should also treat what is considered as its improved version: Conkeldurrwhich managed to do almost the same as Machamp, but better, thus having access to Grits and the combo with the Flamesphere, but with a much higher Attack and with moves that can be used more like Point Blank, Drain Punch, Disarm, Ultra Punch and Imagewhich made him a rival to fear.
In fact, the potential of this evolutionary line is so great that it can even be seen that some players have chosen to run Gurdurr, the intermediate phase, with Evolutionary Ore in order to increase its Defenses and turn it into a wall, which can even restore health with Drain Punch and prevents status changes with the aforementioned combo. Look where you look, an incredible and surprising Pokemon.
annihilape
We've barely been on the market for a couple of months with Pokemon Scarlet and Purple, but the truth is that Annihilape has earned his own right to be here.being this a simply incredible Pokemon, which, if done well, can win he alone all the combat. And in this case it is not an exaggeration, since Annihilape has Fury Puncha Ghost-type move that increases its power by 50 for each hit it receives.
In other words, a defensive strand of Annihilape attacked with Beatdown might have a 300 power move on turn one, while giving it the Chosen Scarf It could help that he always attacks first. However, if this were the only thing it has, it would already be good enough, but the truth is that it goes much further, since Annihilape has Competitiveso every time you lower a stat, you will increase your Attack by 2 points.
If we add to this that it can learn Corpulence, Rest and Drain Punch, we have a Pokemon that he can take the whole fight by himself, which makes it go to the Olympus of Fighting-type Pokemon. In fact, although today it is too early to give it first place, it cannot be ruled out that it may end up being number one in the future. However, for that we will still have to wait a while.
Lucario
If we are talking about crown jewels, it is clear that Lucario should be at the topsince after all we are talking about a Pokemon that has been a pillar for several generations, this being something that has benefited from being one of Game Freak's sacred cows, which has caused, just as it has What happened with others like Charizard, Game Freak has been in charge of enhancing it and making it better and better.
And although his Mega Evolution helped him a lot in his day, we cannot ignore that it has been one of the best Dinamax userssince its Fighting and Steel type movements increased the Attack and Defense (respectively) of the entire team, while having access to Flying movements to increase its Speed ​​is not a problem, since it is one of the few that can learn Extreme Speed ​​in addition to Bullet Punch, Void Wave, and Ultra Punch.
And that's another one great advantages of Lucariosince it is a Pokemon that is not limited to being a physical or special attacker, since it can opt for any of the two options or even be mixed, giving rise to it that it has A Close Range, Meteor Fist, Radiance Focus, Aural Sphere, Dragon Pulse, among many other movements that have made it a one of the best Fighting-type Pokemon. And perfectly he could have been number 1, but there is another who has narrowly taken the position from him.
blaziken
It may seem incredible, but the truth is that the best Fighting-type Pokemon is one of the starter Pokemon that they have had that Fire / Fight combination that has given fans so many headaches over the generations. In fact, it could be seen in the past that many looked at Fennekin with suspicion that he could end up acquiring this combination. However, putting this aside, It's time to talk about Blaziken.
To begin with, we are going to say that, despite being a Pokemon that, like Lucario, can be a physical, special or mixed attacker, the truth is that in this case it is convenient turn to the physical side, since it learns much better moves such as Fire Blast, its characteristic Fire Paw, High Hook, Thunder Punch, Fire Punch, Sword Dance, Disarm, Sharp Rock, among many others. And despite this, what makes him shine the most is his hidden ability: Impulse.
This is one that causes Blaziken to be able to increase your Speed ​​each turnso if he uses Protection or Sword Dance as soon as he enters the fight, the result may be decided, since from this moment on will be able to attack almost all Pokemon first, which grants a great offensive advantage. In fact, just look at how good this ability is that Ninjask made it into the top of the best Bug-type Pokemon because of it.
For all this, and with the enormous potential behind it, we can see that Blaziken managed to rise above many other Pokemon. In fact, in the fifth generation he not only left Infernape in the background, which had taken his place in many teams during the fourth, but his power was such that ended up getting banned in Ubers. A clear proof of what it is the strength of this pokemon, which stands as the best Fighting-type Pokemon of all time. And if this wasn't enough, its Ability is so good that with its Mega Evolution they didn't even change it.