These Logitech headphones are half price and very cheap
If you need a gaming headset, now you can get the Logitech G332 for much less than the usual price.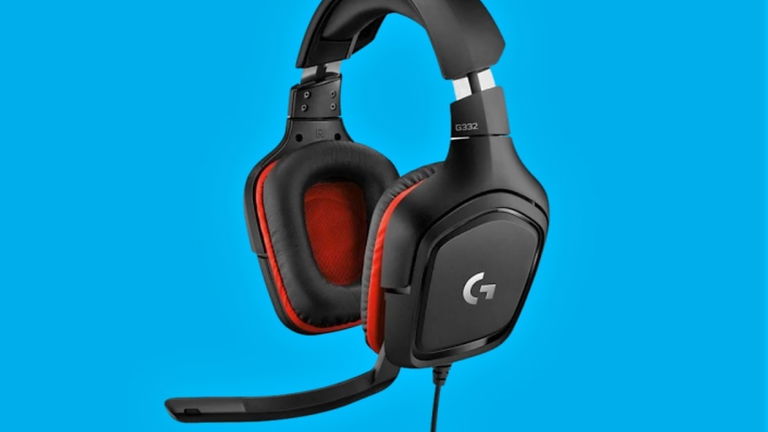 Logitech has plenty of headsets that are worth the money, although some can go budget-wise as they are a bit pricey. However, from time to time there is a very attractive offer. As I write these lines, it is possible buy the Logitech G332 for only 30 euros in PcComponentes (49% discount). Once the offer ends, they will have a price of 59.99 euros again.
These Logitech headphones they are multiplatform and they work on any PC, console, and device that has a 3.5mm jack. This means that you will not have any problem when connecting the Logitech G332 to the control of Xbox One and PS4. As for the features, they are not bad at allbut we will talk about this next.
Logitech G332 Headphones
Comfortable and resistant headphones that have a very tempting price
The drivers in these headphones are 50mm and, according to Logitech, produce a completely expansive sound, directly affecting immersion. As for the headband and the cups, we find a synthetic fur lining that eliminates pressure on the ears. By the way, the cups can rotate up to 90 degrees for added comfort.
Like many other headsets, the Logitech G332 also has a small thumbwheel on the back of the left earcup. From this wheel you can adjust the volume to your liking. But what about the microphone? As well, have a 6mm boom microphone.
Logitech G332 Headphones
These Logitech headphones are worth it, especially if we consider that they are now 29.99 euros cheaper. For only 30 euros you can have good gaming headphones that they are very comfortable, resistant and that stand out for offering high quality audio. So now you know, now you have a unique opportunity to get them at an irresistible price.