The Huawei MateBook D15 laptop has a 31% discount applied.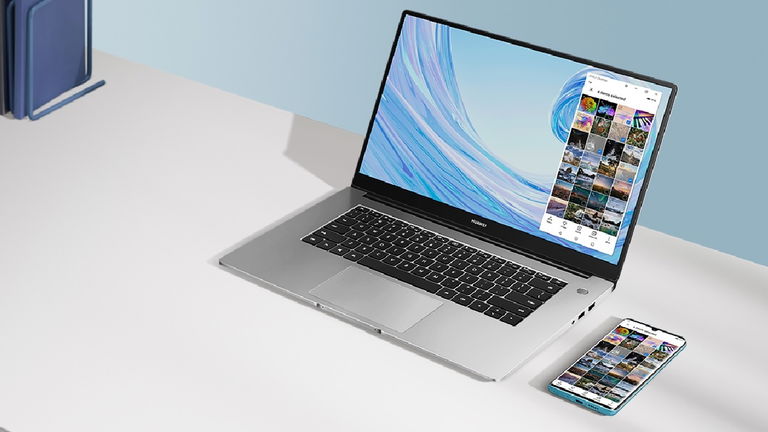 It is becoming more and more common to have a laptop at home. With teleworking, many users have been forced to buy a laptop to track your activity completely normal. It is a perfect device for long trips because they are really light and so you can bring entertainment. On Amazon there is a very tempting offer to buy the Huawei MateBook D15 laptop for only 549 euros. Take advantage now of the 31% discount to save 250 euros total.
It is a computer that actually costs 799 euros, but it has an incredible 31% discount. So it is possible to save up to 250 euros on this official Huawei product, a very popular brand of telephony and technology. It's a very complete laptop for day to day, with which you can check your email and work comfortably. Have very powerful features and balanced, but you can also see the best cheap gaming laptops if you want to play video games.
HUAWEI MateBook D15 Laptop
The Huawei MateBook D15 laptop costs 549 euros
As you can see, there are alternatives for all types of users. It's rare to find something so cheap like this Huawei MateBook D15 that is heavily discounted. Among its technical characteristics, the processor stands out. Intel Core i3-10110U8 GB RAM, 256 GB internal storage and graphics card Intel UHD Graphics 620. The laptop has the operating system pre-installed Windows 10 Home.
The interior is always the most important, but this Huawei model does not neglect the exterior either. Has a FullView IPS display 15.6-inch Huawei with 87% area and hardly any bezels. This makes it perfect for watch movies and series. It has a screen resolution of 1920 x 1080 p and a very narrow design with several USB ports, audio jack and HDMI.
HUAWEI MateBook D15 Laptop
All this at a price very economical on Amazon. The Huawei MateBook D15 laptop it costs 549 euros right now, thanks to the 31% discount it has applied. If you take advantage of this opportunity, you can save 250 euros on this purchase, a fairly large price difference.