This abandoned real-life building bears an uncanny resemblance to the temple from Zelda: Ocarina of Time
It could be a place of pilgrimage for fans of the saga.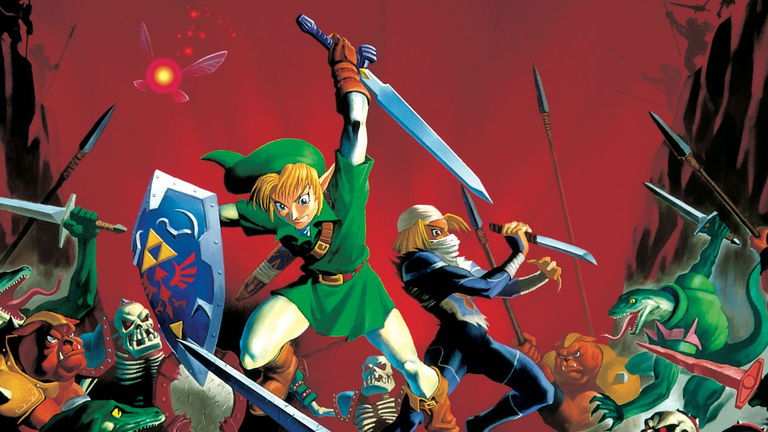 The sequel to The Legend of Zelda: Breath of the Wild is one of the most anticipated gamesbeing so, although the game was initially planned to be released in 2022, Nintendo announced a delay to spring 2023without giving many more details beyond a small advance of just a few seconds.
However, the Zelda saga still giving a lot to talk aboutsince the legacy of Nintendo's flagship saga dates back more than three and a half decades, leading to the fact that we have been able to see it first-hand one masterpiece after another as very few sagas have achieved, counting this one with iconic places like the Temple of Timeof which they seem to have found their real-world equivalent.
A Reddit user shares an image reminiscent of the Temple of Time
To put in context, it must be said that in The Legend of Zelda: Ocarina of Time, of which we have been able to see that an artist has reimagined some of his enemies, he presented us various temples and dungeonsamong which stood out the temple of timethis being the place where Link could get the Master Sword and travel between the past and the future.
Thus, although it has been seen that fans have made all kinds of tributes to Zeldaas seen with a custom PC with elements of the Great Deku Tree, in this case we find an abandoned building which is excessively reminiscent of the Temple of Time from Ocarina of Time collapsed, this being the aspect it has in Zelda Breath of the Wild, where it has been seen that it has a very important role in the prologue of the Wii U and Nintendo Switch title. You can see it below:
It should be noted that beyond all the popularity around Zelda Breath of the Wild, the truth is that Ocarina of Time has been a groundbreaking game in many ways, thus being a title that, in one way or another, has been played in Nintendo 64, GameCube, Wii, Wii U, Nintendo Switch and Nintendo 3DS.