this artist's collection of Mastery camouflages will surprise you
A Call of Duty player owns the entire collection of Mastery Camouflages available throughout the series.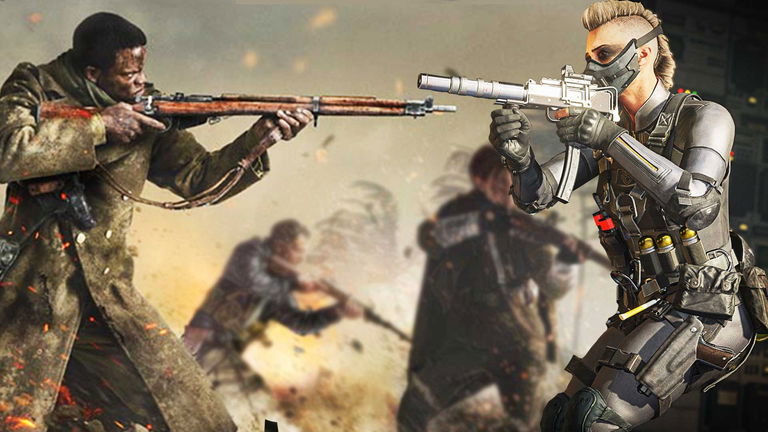 Due to the fact that the nature of Call of Duty, in any of its titles, is focused on a war environment and, of course, cooperative, first-person shooting is not the only quality that players can enjoy during their games. This means that, in order to venture into risky missions that seek to meet specific objectives to obtain rewards and, of course, victories, there is content that will allow users to perform better in terms of their statistics.
The above is not surprising, because that is precisely what Call a Duty is: a shooter. But obtaining the necessary weaponry to become an imposing enemy – along with the skills of aim and strategy – is not an easy path. Especially since the specific difficulty to achieve it is different in each game.
Call of Duty Mastery Camouflages, a prized item
Of course, in each game there are rewards to encourage players to continue advancing in their games, as well as allowing the player to improve their statistics for the fight. Among them, there will be some that do not necessarily have to be owned to improve performance, but that can be proudly carried before other players, as a show of dedication and talent. And Call of Duty is no exception to this, with one of the most desired cosmetics in the game which are the Mastery Camouflages.
The well-known mastery camouflages are a unique, high-tier camouflage pattern that players of the shooter can unlock by completing a series of challenges increasingly complex.
Although they are not at all easy to get, considering that each one has its own challenges, they are still a symbol for Call of Duty. To give you an idea of ​​how all of these Camouflages can be acquired, the best example is the Damascus from Modern Warfare 2019, which can only be unlocked once you have acquired all the other camos for each of the weapons in the game.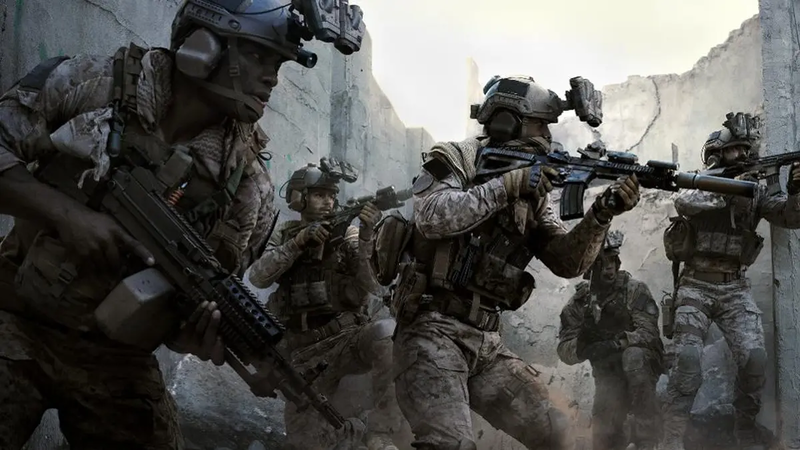 Thus, veteran Call of Duty players are aware that unlocking certain camos is a difficult and time-consuming task, as we have mentioned. But the idea of ​​obtaining them does not simply derive from a claim, but the same shooter has also motivated its users to obtain them through challenges, such as Call of Duty: Vanguard, which forces its players to carry sniper rifles -and not Precisely because they are fan favorites – to melee to get 100 kills with them.
Now that you have been able to read everything that it implies -in case you have not played it yet-, you know that to obtain a great collection of Mastery Camouflages there are many challenges to overcome in CoD. So, a shooter player has surprised the community by showing a fairly complete arsenal with camouflages.
This player is proud to get all the Mastery camos
A dedicated Call of Duty player recently shared his impressive collection of Mastery Camouflages from across the franchise.. Fortunately, it was the difficulty of unlocking each of these camos that motivated this Reddit user, OverTheReminds, who has posted his perfect collection of these cosmetics from every Call of Duty game, to accomplish this goal. And yes, apparently none are missing.
It's worth mentioning that some exploits allowed players to rack up weapon XP quickly in Call of Duty: Warzone, however, that doesn't make OverTheReminds' collection any less impressive, as you had to be playing CoD for over a decade to get all the camos. . In fact, by the time the zealot unlocked the Mastery Camouflages, most likely no major exploits had been discovered.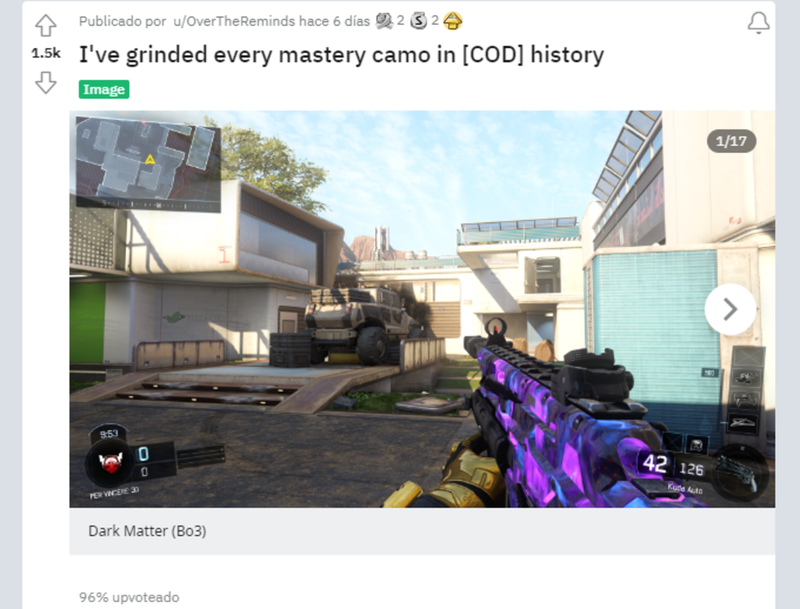 As OverTheReminds explained, he's continued to play the more modern CoD titles to continue his collection, which is made up of basically every camo pattern available. So he will have to continue playing CoD for quite some time, since the franchise has many plans for the saga in the future. Perhaps the player will do the same with the next release, but the availability of camos is still unclear as the Modern Warfare 2 beta was limited to gameplay only.
On the contrary, Modern Warfare 2 featured an apparent issue with customization due to poor UI in general. Consensus among gamers has been almost unanimous in disliking the interface, which otherwise slows down customization significantly. Infinity Ward hasn't shown off the game's features, however if the issue persists, this could hinder camouflage challenges.