This laptop is a beast that can handle any triple-A game and now comes at an unbeatable price.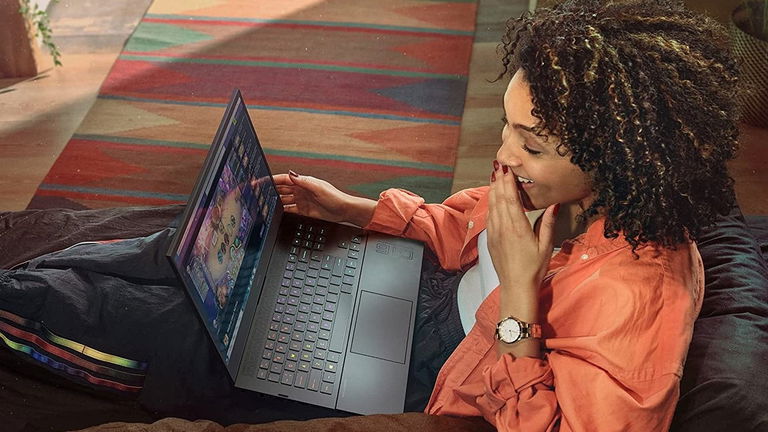 HP is a brand that usually renews its equipment very often to offer consumers the latest, either from AMD or Intel. Well, while waiting for the new laptops with Ryzen 7000 series processors, we have to talk about the HP OMEN 16-c0047ns. This gaming laptop has a 22% discount on Amazon and its price hits record low again.
If you are looking for a gaming laptop that has a screen of more than 15 inches and a fairly powerful processor, then you have to take a look at this offer, it may be the equipment you are looking for. It is a laptop that it's pretty good if we take into account the reviews of buyers. Now, it is worth mentioning that it comes without an operating system. Thus, the installation of Windows is the responsibility of the buyer. Luckily, it is possible to download Windows 11 from the Microsoft website. The most recommended is make use of the support creation tool. What this program does is download and copy Windows to a USB memory.
HP OMEN 16-c0047ns
Get the HP OMEN 16-c0047ns at the best price on Amazon
The HP OMEN 16-c0047ns is a very versatile laptop. It is used to play and work. In fact, it is valid for very demanding tasks. Here it has a lot to do with the processor AMD Ryzen 7 5800H and the graphics card NVIDIA GeForce RTX 3050 Ti. You can move any game in 1080p. Also, having a 16.1-inch Full HD IPS display with a refresh rate of 144 Hz it is ideal for competitive games. No less important is memory and storage space. Here we find 16GB of DDR4 RAM at 3200 MHz and a 512 GB M.2 SSD.
At the connectivity level it is a fairly complete laptop. It has x1 USB type C, x3 USB type A, x1 HDMI 2.1, Ethernet x1x1 headphone/microphone combo, Bluetooth 5.2 and Wi-Fi 6 (2×2). We miss a microSD card reader, but that can be solved with an external USB card reader.
HP OMEN 16-c0047ns
If you are interested in the HP OMEN 16-c0047ns you can buy it for just 999 euros on Amazon (before 1,149 euros). They are 250 euros less than the recommended sale price. If it is out of your budget, you have the ASUS TUF Gaming F15 FX506HC for 799 euros at PcComponentes.