This LG TV has an OLED panel and can be yours for 536 euros less
Whether it's to watch your favorite series in 4K or to play the console, this television is a great purchase.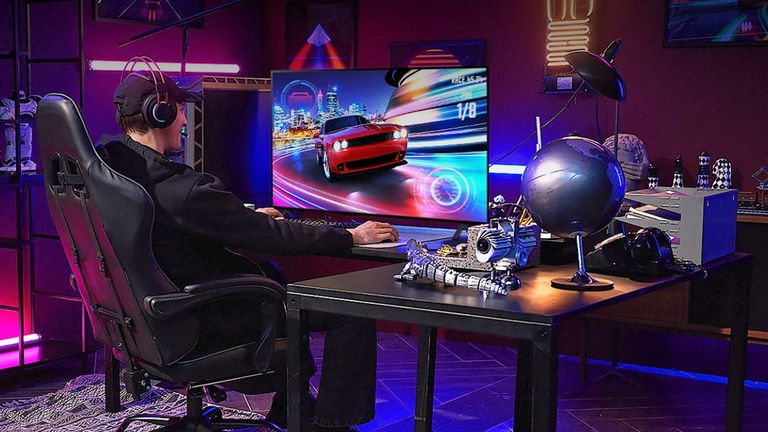 Having a good television improves immersion when playing, and here we could say that OLED panels have no competition, at least to this day. However, there is a drawback, the price. Fortunately, there are usually very interesting offers and it is possible to get an OLED TV for about 1,000 euros, although it all depends on the inches. For example, you have the LG OLED55A26LA (2022) Smart TV 33% cheaper at PcComponentes.
If you own a PS5, Xbox One Series X or both, with this OLED TV you will enjoy sharper and brighter colors thanks to more than 33 million self-luminous dots. Image quality is exceptional. Also, if you don't have a console you can always play in the cloud. The LG OLED55A26LA TV is compatible with GeForce Now and Stadia and it is not necessary to have a Chromecast with Google TV or similar. You just have to download the corresponding app.
LG OLED55A26LA
Take the LG OLED55A26LA television for 536.40 euros less in PcComponentes
This Smart TV is very complete. To start, take a 55-inch OLED panel with 4K UHD resolution and 60 Hz native refresh rate. By the way, it is compatible with HDR, HDR DolbyVision, HDR10 Pro, HDR HLG, HDR HGiG, Dolby Atmos and integrates two 20-watt speakers (estimated power RMS / 10 watts per channel). Regarding the operating system, comes with webOSwhich stands out for being very intuitive and safe.
At the level of connectivity, it is a television that is not bad at all. Have x3 HDMI, x2 USB 2.0, x1 optical output, Wi-Fi 5, x1 Ethernet and Bluetooth 5.0. To watch TV channels, it has an analog and digital tuner. Supports DVB-C, DVB-S, DVB-S2, DVB-T and DVB-T2.
LG OLED55A26LA
It's time to talk about the price. You may buy the LG OLED55A26LA television for 1,135.60 euros in PcComponentes. For a limited time it's 33% off. Once the offer ends, it will again have a price of 1699 euros.