The Logitech G502 HERO mouse is very versatile and for a limited time it has a very tempting price.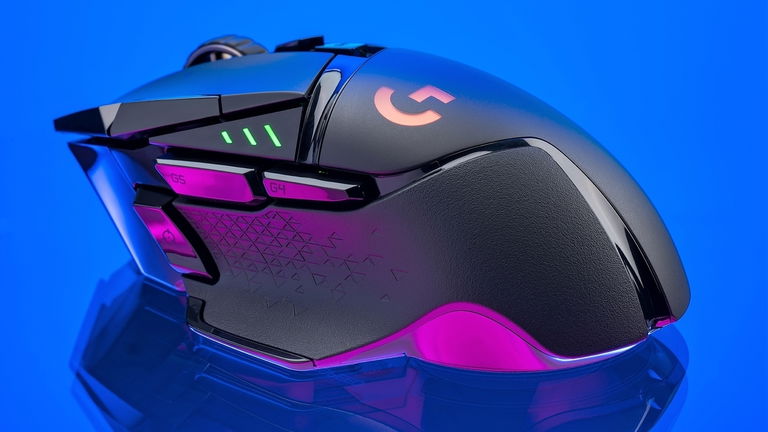 Not every day we can buy a high-end mouse at a low-end price, but from time to time there are offers as interesting as the following. The Logitech G502 HERO is on sale at Amazon and has nothing more and nothing less than a 57% off. We are talking about a mouse that usually has a recommended price of 92.99 euros. However, at the time of writing these lines it can be yours for only 39.98 euros. What a bargain!
This gaming mouse is not one of the many since for several years in a row he was the world's best seller. If you had thought to renew your old mouse you cannot miss this offer. For its price it is one of the best options out there right now. In fact, it has more than 32,000 reviews on Amazon and a rating of 4.5 stars out of 5.
Logitech G502 HERO
Save 53.01 euros by buying the Logitech G502 HERO mouse on Amazon
When talking about a gaming mouse, it is very important that it has a sensor that lives up to expectations, and here the Logitech G502 HERO does not disappoint. take the HERO 25K sensor that stands out for being very precise when supporting up to 25,600 DPI. At the customization level it has 11 programmable buttons and a button/wheel with two modes. It is also possible to modify the weight. for this last includes five 3.6 gram weights.
According to Logitech, this USB mouse has a response time of 1 ms (1000 Hz) and a maximum speed of 400 IPS. On the other hand, it is worth mentioning that it has integrated memory for up to 5 profiles, 1-zone LIGHTSYNC RGB lighting and a 2.10 meter cable.
Logitech G502 HERO
The Logitech G502 HERO is a safe bet and more so if we take into account that it is worth 53.01 euros less than the recommended price. By the way, it is compatible with Windows 7 or later, macOS 10.11 or later, and ChromeOS. To get the most out of it, we highly recommend installing the Logitech G HUB software.