It is one of the best customizable controllers and it is on sale. You can get it for less than you think.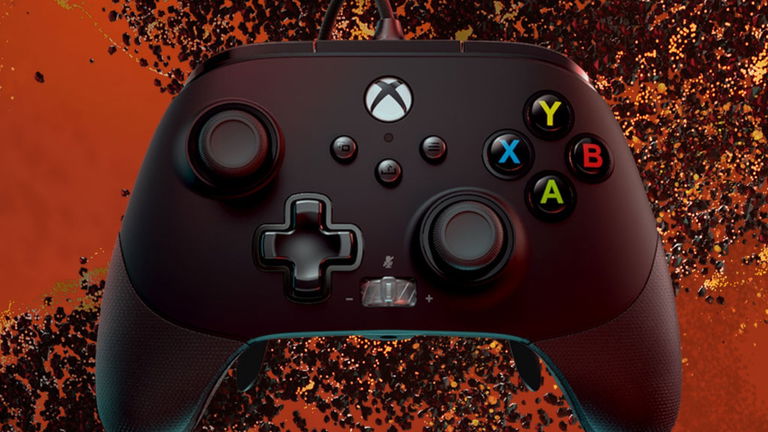 If you love the Xbox Series X|S controller, but want it to be more like the Xbox Elite 2, then you need to take a look at the PowerA FUSION Pro 2. This controller is priced at $89.99 in the official PowerA store and 99.99 euros in stores like PcComponentes. However, from time to time it is on sale. In fact right now is 18% off on Amazon.
The PowerA FUSION Pro 2 It is very good at the level of characteristics, although we are not talking about a wireless controller. Instead it connects via USB and includes a 3 meter long cable. It is worth mentioning that it has an Xbox license, therefore, it is a quality control. What's more, it has had to pass a series of multi-stage tests to get the license.
PowerA FUSION Pro 2
Get the PowerA FUSION Pro 2 controller 18% cheaper on Amazon
Among the features to highlight of the PowerA FUSION Pro 2 are the double vibration motors and magnetic pulse activators. Special mention to the 4 programmable buttons that you can customize to your liking. As for the triggers, it is possible to adjust the travel in three positions. Then there are the ALPS analog sticks, which are also customizable.
The PowerA FUSION Pro 2 works on Xbox Series X|S, Xbox One and PC. This is something very interesting that is worth considering. If you usually play competitive titles, it is a command that improves the gaming experience, especially in shooting games.
PowerA FUSION Pro 2
Let's talk about the price. For a limited time you can Buy the PowerA FUSION Pro 2 controller for 77.98 euros on Amazon. Not bad at all if we take into account that in said store it usually has a recommended price of 94.99 euros (17.01 euros less).