The Philips Soundbar has its own Subwoofer to enhance bass.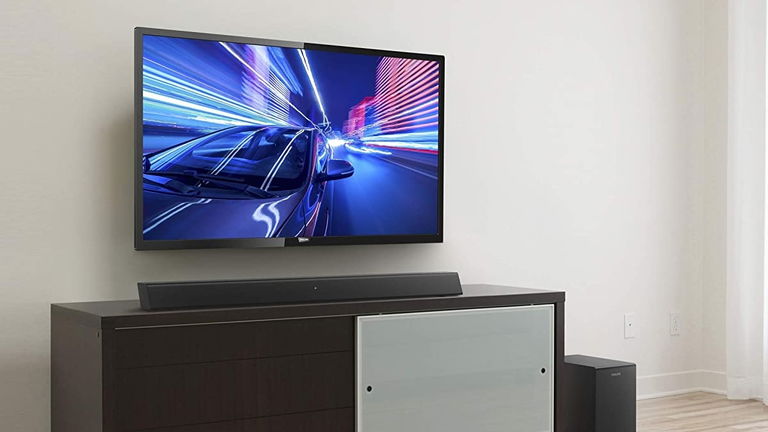 The most current televisions offer image quality and exceptional sound. However, it is advisable to install a sound bar to amplify the audio of movies, series and even video games. So it becomes an experience more immersive for your senses. A cheaper than usual Philips soundbar is available on Amazon because it only costs 98.99 euros and includes a Wireless Subwoofer. It's 29% off right now, which is a savings of more than 40 euros.
You can also use wireless gaming headset to play video games. It is a good solution to fully immerse yourself in the adventure, but the Sound bar optimizes TV audio from treble to bass. This model of the Philips brand is an economical sound bar, since does not reach 100 euros. Although normally priced at 139.99 euros, now enjoy a 29% discount that you can take advantage of.
Philips B5305/12 sound bar
This Philips sound bar is reduced by more than 40 euros
It's about the Philips B5305/12 sound bar which includes its own Wireless Subwoofer for deeper bass. A fairly complete pack to improve the experience of watch movies in the living room. This device has Bluetooth technology, so it is possible to play your music charts directly from mobile. The bar connects to the TV via HDMI ARC, so the volume can be control with the remote from the TV.
In terms of design, we are talking about a bar with a standard sizeneither too big nor too small. Unlike other models, the Philips bar has a slanted shape It gives a feeling of more space. So it is also possible hang it on the wall under the TV or keep it on a flat surface under the TV. Also has buttons at the top to set the playback volume and other basic functions.
Philips B5305/12 soundbar
This Philips soundbar is one of the cheapest available on Amazon. So it only costs 98.99 euros with a 29% discount, so the price difference exceeds 40 euros. In any case, it is a good option to improve the sound quality without spending a lot of money.