The highly reliable 1TB ADATA XPG GAMMIX S70 Blade SSD is heavily discounted for a limited time.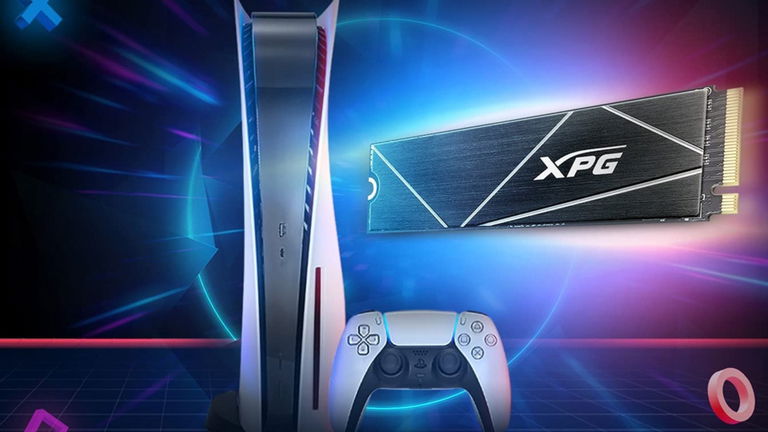 Although SSDs have been on the market for a long time, it was not until the launch of PS5 and Xbox Series X | S that they officially arrived on consoles. The performance is spectacular if we compare it with a hard drive. Games load much faster. Unlike Xbox Series X|S, some PC M.2 2280 SSDs are compatible with PS5, so we have a wide variety of these solid-state drives available to us. That said, now you can get the ADATA XPG GAMMIX S70 Blade SSD at a very tempting price.
Being an SSD with PCIe 4.0 interface, the read and write speed is twice as fast as a solid state drive that is PCIe 3.0. Indeed, an SSD with PCI 4.0 interface works on a board with PCIe 3.0but performance is not the same.
ADATA XPG GAMMIX S70 Blade 1TB
Get the 1TB ADATA XPG GAMMIX S70 Blade SSD for 35% cheaper on Amazon
Whether it's to expand the storage space of your PC or PS5, this SSD is one of the best options out there right now for value for money. The 1TB ADATA XPG GAMMIX S70 Blade reaches read/write speeds of 7,400 and 6,400 Mbps respectively. However, according to ADATA, in the Sony console the reading speed is lower (about 6,100 Mbps).
Expand the storage capacity of PS5 by adding an SSD in the expansion slot does not invalidate warranty, so you can rest easy in this regard. Also, installation is easy and fastIt only takes a few minutes. Once the SSD is installed, go to the home screen of the console and select Settings –> Storage –> Installation location so that all the games you download from PlayStation Store are installed on the new drive.
ADATA XPG GAMMIX S70 Blade 1TB
You may buy the 1 TB ADATA XPG GAMMIX S70 Blade SSD for 139.59 euros (35% discount). It usually has a recommended price of 213.49 euros, therefore, we are talking about 73.90 euros less.