Top 5 Most Beloved Jujutsu Kaisen Characters
These are some of the most popular and beloved characters by fans.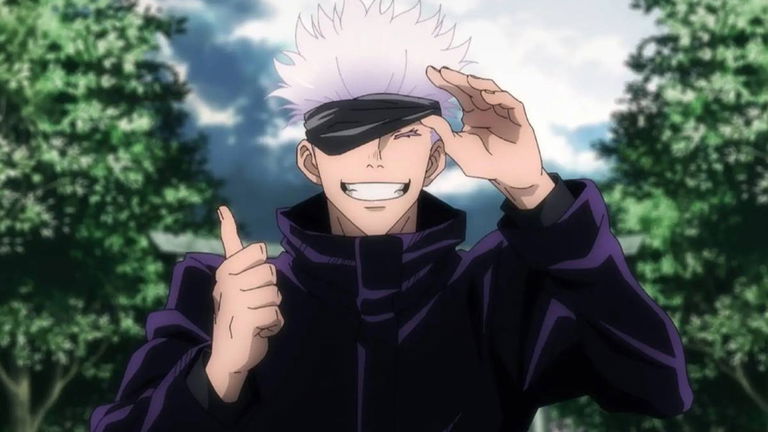 One of the things that has made Jujutsu Kaisen reach the success he has today are his characterseach of them has different special abilities and a particular personality that allow the audience to identify with them.
Throughout history we know various shamans and curses that attract the attention of the spectators, but there are some in particular that have become the favorites of many people. If you want to know which are the most acclaimed by the public, in the following list you will find each of them and why they have been so popular.
3 similarities between Naruto and Jujutsu Kaisen
Yūji Itadori
Evidently, Yuji Itadori is a very striking protagonist, not only for being the bearer of Sukuna's cursed fingers, but also for his incredible natural physical strength and the particularity he has in not having his own cursed Technique. In fact, another of things that are great about this character is that he has a unique personality, being outgoing, friendly and very empathetic towards innocent people and his peers.
On the other hand, if there is something it really is shocking about Yuji is his whole story, because he has lost his family, remaining alone after the death of his grandfather. In addition, her mother hides a dark secret that has not yet been revealed, and that she has to do with the "three cursed brothers" that she has come to know. face off in the season one finale.
Megumi Fushiguro
megumi is a member of the Zenin Clan which has the ability to use the Ten Type Shadow Technique, which is one of the most powerful among shamans. In addition to this, he has earned the respect of many fans for being quite a person. mysterious, reserved, intelligent and serious, being someone very different from Yuji in terms of personality.
Satoru Gojō
Satoru Gojo is definitely one of the most loved by allbecause he is an exceptional and unique shaman who remains the only member of the Gojo Clan, and, therefore, is the only one who can make use of the power of the six eyes along with the Unlimited Cursed Technique. This has made him become the strongest shaman of all today, and that is why he is part of the four Special Class shamans.
On the other hand, there is no doubt that his style is something that hooks spectators with their gray hair and blindfolded eyeswhile his safe, confident and cheerful attitude makes him a very outstanding person among his peers.
Suguru Geto/Kenjaku
If there is something that stands out about Suguro Geto, it is that always has an ace up his sleeve and it has been the reason why the shamans have been worrying about the new curses appearing in the world. In fact, he is the one responsible for creating a powerful alliance between curses special grade, like Mahito and the Three Cursed Brothers.
Previously, it was the Masamichi Yaga's studentbeing the partner of Satoru Gojo and Shoko Ieiri, but unfortunately his course changed to have ideals that are based on a world without humans and cursed energy. Suguro passed away after being the leader of the Time Vessel Association and his body ended up in Kenjaku's possessionwho is an ancient shaman who has been able to transcend from one body to another.
Toge Inumaki
There is no one like Toge Inumaki, and the simple fact of being part of the Inumaki Clan makes him an incomparable character, because in addition to having a his own version of the Tokyo Metropolitan Magic Technical College uniform, his look and way of being make him someone very interesting. However, it is one of the most loved for being bearer of the Cursed Speech Technique, which consists of articulating words through cursed energy to make the opponent do what he wants, and that is why it is one of the most dangerous among those that exist.
Because of this, Toge has had to adapt his vocabulary saying funny and meaningless thingssuch as "salmon" or "tuna", as this is the safe way to communicate with your peers and avoid devastating accidents happen if he says anything else that activates his cursed technique.
Jujutsu Kaisen: Why is Saturo Gojo wearing a blindfold?