The compilation has been one of the most rumored titles for years.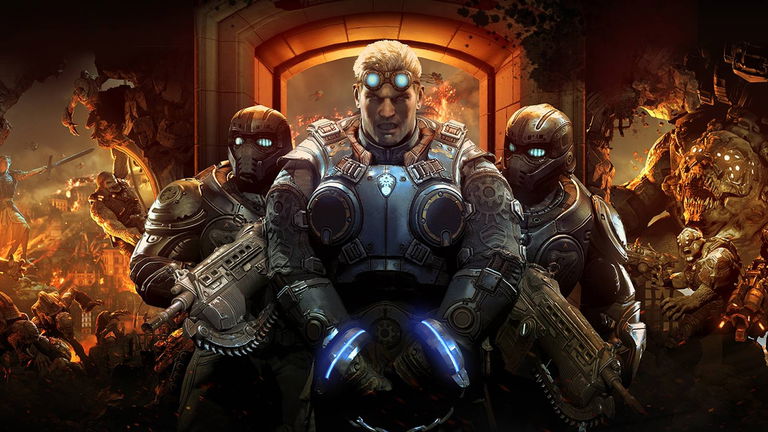 Today we all know that Microsoft is making headlines for the acquisition of Activision Blizzardthis being a process that is lengthening over time because the regulatory bodies for antitrust laws in the United States, the European Union and the United Kingdom are being the ones that are putting the most obstacles to this purchase, while even Microsoft has requested that Sony file a statement with the FTC so that provide information in your defense.
Now, leaving aside the entire business sphere of the American company, the truth is that we cannot forget that Xbox will continue to feed on gamesthus giving rise to that we can see how Starfield, whose release date we have been able to learn more details recently, can become the main bastion of Xbox during this year. Now, under this premise, many wonder what about gears of war.
Gears of War still showing no signs of life
Under this premise it must be said that many will already know that the trinity of Xbox is made up of Halo, Forza and Gears of War, these being the three video game sagas that best represent the brand. In this way, we have already been able to see that the first two have been represented on Xbox Series X and Series S with two installments, but the saga starring the Phoenix family has not yet shown its footing.
In this way, there have been many rumors that affirmed that the sixth installment of the saga and a compilation could be in developmentthus giving rise to the fact that we have recently been able to see a supposed leak from The XboxEra Podcast, where it has been stated that these two titles are being developed for Xbox Series X and Series S, thereby giving rise to it having gone viral. However, nothing is further from reality.
Fake news.

—Guy Welch (@guywelch2000) January 24, 2023
And it is that, as you can read, Guy Welch, marketing director of Halo and Gears of War on Xbox has confirmed that the rumors are false, this being a possibility that they already talked about in the podcast. For this reason, we will have to continue waiting to see if it finally becomes a reality and we have a Gears of War compilation in the purest style of the Master Chief Collection.