Hogwarts Legacy is the most anticipated game on PS5.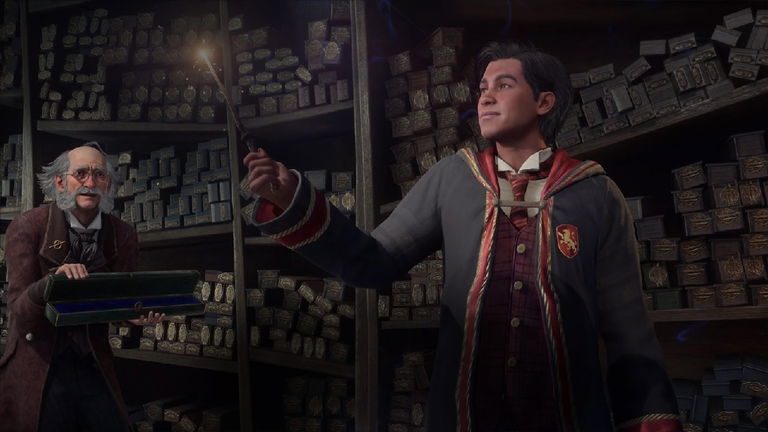 The hogwarts letter is about to reach thousands of homes around the world. In a few hours you can play the most anticipated release of the Harry Potter fans. Hogwarts Legacy is a game set in the famous franchise of books and movies. and is cheaper available before you arrive so you can save some money. Amazon has a PS5 exclusive edition that it costs 67.99 eurossince it has a 9% discount.
we already told you where to book Hogwarts Legacy cheaper. There are some tricks to find good offers days before its launch, but remember that many users will already be able to play it on february 7 with the Deluxe or Collector's Edition. In any case, the rest will be able to start the game on February 10 to experience one of the better interactive experiences in Hogwarts castle. The standard edition of PS5 actually costs 74.95 euros, but now you can buy it cheaper.
Hogwarts Legacy (PS5)
Hogwarts Legacy costs 67.99 euros on Amazon with a 9% discount
It can't be surprising that he's the best selling game from the popular store and now has a 9% discount. PS5 and PS4 users will also be able to enjoy a exclusive mission as we tell you in our Hogwarts Legacy analysis. The Amazon edition also contains the Astronomer's Hat for customize your avatar from the beginning of the adventure. The game has had very good reviews and in a matter of hours all the fans will be able to see it for themselves.
Hogwarts Legacy has become one of the most anticipated games. The action takes place in a huge open world, since you can leave the castle grounds. It is an RPG where the players are fifth year students and they will learn the best-known spells of the saga such as Crucio, Leviosa or Revelio. Besides of combat systemThe most striking are the hyper-realistic graphics and spectacular dubbing.
Hogwarts Legacy (PS5)
Yeah you don't want to miss this game, you can still get it cheaper. On Amazon there is an offer to buy Hogwarts Legacy for PS5 for 67.99 euros, 9% less than normal. If you have questions about the game, here you go everything you need to know about Hogwarts Legacy.