You won't believe what Shanks' old bounty is
Now that Shanks is in his prime, perhaps we'll learn more about his past as Roger's apprentice.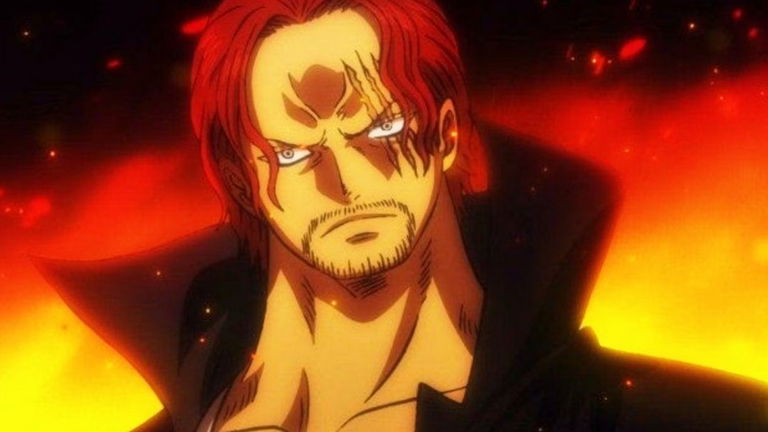 Shanks is a pirate who has been talked about a lot since his introduction to One Piece. Leader of the crew of the Red Hair Pirates, this captain –and part of the Four Emperors– kept a low profile for a long time. His carefree personality and loyalty were the main characteristics of him. However, something that must be attributed to him was that motivated Luffy to pursue his dreams.
Later, as some interesting events were taking place in the Enies Lobby arc, Garp ended up revealing that Sharks was one of the most brilliant pirates that ever lived in the history of the seas. This was where it became known that he was one of the Four Emperors of the Sea in One Piece and, unsurprisingly, fans were more aware of Shanks than ever. Not much was actually known about his rise, but now we can take a look at the hidden life of the enigmatic pirate.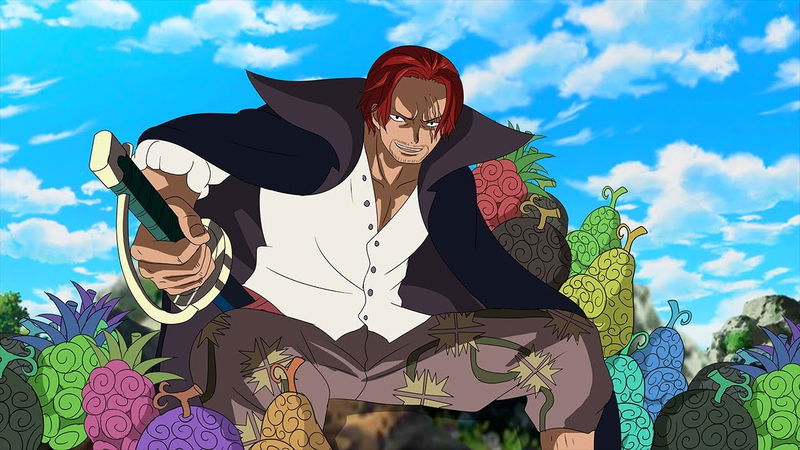 Shanks was born to be a great pirate
Sharks decided to become a pirate at a very young age. Raised by Roger and Rayleigh aboard the Oro Jackson, it was quite obvious that he would pursue a similar dream as his predecessors. He apprenticed with Roger, along with Buggy, while keeping to himself what would make him a great pirate. Y, once Roger found the One Piece, the crew had to disband and Shanks went on his way.
His apprenticeships at sea, from his early youth, gave him the desire for freedom. Thus, he became a Great Pirate on the Seas. And later, after Roger's execution, he had to find his own tools to get by in maritime conflicts. After several years, Sharks managed to amass an influential and powerful crew. On the East Blue, for example, he recruited Ben Beckman and Yasopp, while Lucky Roux joined the crew from the South Blue. And, as time went on, the Red Hair Pirates became more feared and recognition for Shanks increased as well.
Of course, his constant battles with Mihawk and other equally powerful pirates contributed to Shanks's reputation. And this could be corroborated when he met Whitebeard and they drank Sake at the Moby Dick. As Whitebeard explained, Shanks was quite a household name before he came to Foosha's village. He was considered the Best Swordsman in the World after the duels with Mihauk -which resounded in the Grand Line- and little by little people were discovering the potential of this pirate.
By this time, Shanks had already acquired a large bounty. In fact, attacks like the government ship guarded by CP9 did little more than give it notoriety. So in the One Piece: Red's 4 Billion movie, it was revealed that Shanks had a huge bounty when he met Luffy, but now it had increased considerably.
Shanks's old bounty
To the surprise of many, Eiichiro Oda finally revealed that Shanks had a bounty of 1,04,000,000 berries when he came to camp at the East Blue. This means that at that time he was far from being a Great Pirate. But as he faced fearsome foes, his fame spread. Shanks spent a good time in Foosha Village with his crew, although the reasons are unknown. Perhaps he was looking for a successor for Roger, or for someone to receive the Gomu Gomu no Mi, although, of course, it is not a confirmed fact.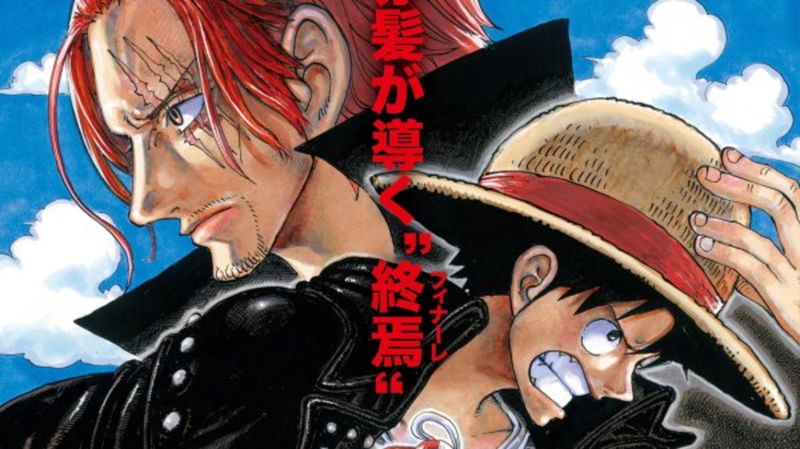 Surprisingly, Luffy ended up eating Shanks' *text muted* fruit. and the rest of the story takes us to the incredible powers that Luffy was developing for so long. However, Shanks did not stop there, where he was not recognized as one of the strongest people in the world – despite having a bounty of more than one billion berries. Rather, he dedicated his years to becoming what he is today after losing his dominant arm in East Blue by saving Luffy's life. And 6 years after this traumatic event, rose to the position of Yonko.
The latter made Shanks a Great Pirate and cemented his position among other equally powerful characters, such as "King of Beasts" Kaido, "Queen of Totland" Charlotte Linlin, and "Whitebeard" Edward Newgate. But not only that, but his crew is considered to be the most balanced of the Yonko pirates. So his reward continued to grow. Currently Shanks has a bounty of 4,048,900,000 berrieswhich is the third highest, after Kaido and Big Mom.
There is still a lot to know about this character, however, now that One Piece is in its final saga, it is likely that Eiichiro Oda will reveal the main story of Shanks, now that he has come this far.